Moaning Girl Has Orgasm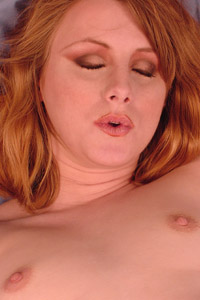 Say hello to Rhonda, she's what you'd call a LOUD fucking MOANER. She's a masturbation addict too, just can't stop diddling with her fingers. But, of course, she also uses lots of sexy toys too in order to get the job done when necessary! But Rhonda claims she prefers to use her fingers most often.
Nasty Flashback Time
Rhonda was one of those girls that were taught not to touch "down there" while she was growing up. She was taught not to have sex before marriage etc. And being the submissive personality type that she is… she obeyed what she was told. At college, a rumor started circulating about the campus slut and the dirty stories made their way to Rhonda. She became very fascinated about the girl in all these stories she had heard. So she decided to seek her out and make friends to find out if any of it was actually true. And so she did.
Once Rhonda and her slutty friend started hanging out, they got cozy the way that girls do… and started to talk. Her friend admitted and confessed to most of the stories Rhonda had heard. So Rhonda admitted she was a virgin and an innocent. Their bond grew, and eventually, Rhonda asked her friend all kinds of questions about her sexcapades. She loved to fantasize she was the campus slut.
Her friend taught her things, and the main thing was how to get finger fucked… because she could still be a virgin. The friend showed her what she meant, and not only did she help Rhonda finger herself… but she did it for her sometimes. Rhonda fell in love… with fingers and masturbation. A freak was born.
Years later, after Rhonda has had sex and gone a long in her life. She is now in her late twenties, but she says she has never forgotten her self-pleasure lessons. She says sometimes she even prefers it because it "cums" with no real complications or strings attached. And that's how she became a masturbating phone sex slut.
So if you like a babe to get a little stink finger going… then Rhonda is the cum queen. She'd love to play with you on the phone and get a little nasty. Rhonda is a naturally submissive personality as mentioned earlier… so she will be hoping that you give her full instruction on all the dirty things she can do to her pussy to entertain you! Don't forget that Rhonda is a MOANER… expect to hear her scream as she cums.
Cheap Phone Sex with No Taboos

$10 Cheap Phone Sex! Yup, only 10 Bucks!
  Call 1-888-448-8627