Blow Job Phone Sex
Blow jobs are one way to give pleasure to a man and they are our phone sex specialty. Fellatio is the classy way to describe slobbering on a knob… but we aren't classy phone sluts here. We prefer it nastier, and say it that way until our dirty mouths are filled with sticky cum. We're phone sex girls that are orally fixated, we want to suck your cock, and we want to describe a blow job in graphic detail. And we want to swallow every single goopy drop. Our mouths are open wide and we're ready to deep-throat your cum cannon. We're a phone sex service that believes giving a blow job is about GIVING pleasure, not receiving it.
The basic procedure for a good blowjob is to start off slow, like a tease. Anticipation is half the fun. Kissing and licking a cock should be savored, and that's how your dick will be treated here at Talk2Babes.com. It's all about technique, change, design, and so on. That dick will swell up more and more in our hot little mouths. The veins will get more pronounced, and the skin gets tighter. You may even feel it twitch or throb a little too as it becomes engorged. We will vary the speed, slow then fast, then slow again. We'll take your skin flute as deep into our throats as possible and we'll swallow every drop of your load. What are you waiting for? Call us… and have the best Blowjob Phone Sex… ever.
Call Now
Pay by Phone
Pay Online
Call Now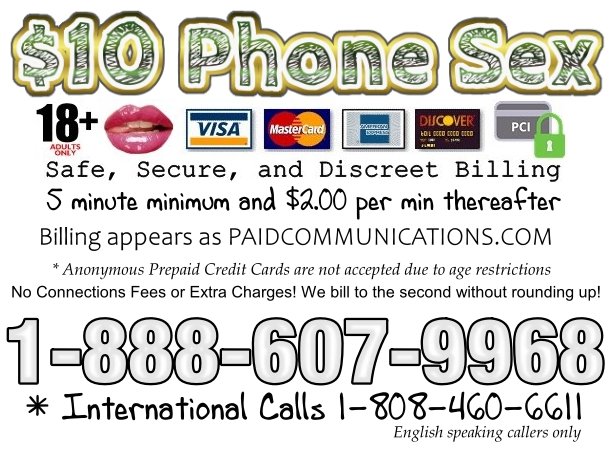 Pay by Phone

The billing system is automated. This means you will enter all of your own credit card information and can pay by phone. It's easy and painless. Billing is VERY secure! No human being has access to more than the last 4 digits of your CC. This Follows all Banking and PCI guidelines. 
You can choose your girl by her extension number and enter all of your info. This opens an "account" with our service. Once you have done this... you will in the future be recognized by the telephone number you call from. You can add funds to your account in any amount you choose. Add a little to avoid overspending. Or add $100 or more and use that for multiple calls. You never lose your funds until you use them all!
Pay Online

Some callers prefer to pay online and this is very easily done with our system. Again, it's quick and painless and you control what you spend. You can add as much in funds to your account as you'd like. Add $100 and then deduct each call from that because you never lose your money. It remains in your account until you use it. Or add small amounts and have full control over what you spend!
Signing up online has more benefits because you can easily see your spending report! You can save certain ladies as your favorites, you can leave feedback on your call, and you can also email girls in your account for FREE.