Phone Sex FAQ
Just the FAQ Please!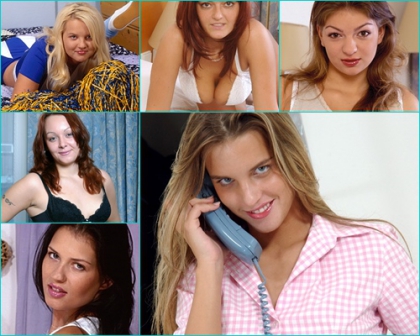 What makes you different from your competitors?
We specialize in keeping our clients both horny and satisfied. We will never keep you hanging on the phone, and we won't "rush" you off either. You get to set the pace. Our phone sex service has great customer service and that is how we can make sure our callers are kept happy! It is also extremely easy for you to make a choice on what babe you talk to! We have 100's available of every race, age, and body type.
What does it cost?
It's only$10 for Phone Sex! We also have multiple rates to choose from.
What kind of payments do you accept?
Credit Cards By Phone!
We accept all major credit cards including Visa, Master Card, Discover Card and American Express. Payment can be made using your touch-tone telephone. One of our Secretaries will be there to assist you if needed. Your purchase is completely confidential and your credit card will be discreetly billed. Simply dial the toll-free number and enter your Credit Card number when asked. Just tell the Secretary the name of girl/woman you want to talk with and she will be happy to connect you directly.