The Phone Sex Girls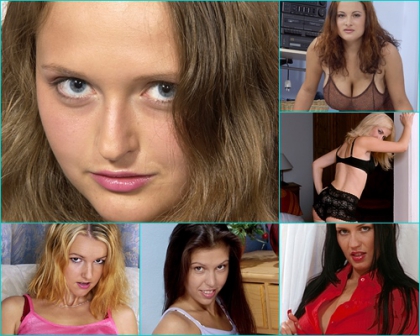 Here are a few of the phone sex girls we want to introduce to you by name. Remember we have literally hundreds of girls so just call toll free 1-888-448-8627 to find out which babe is available now! All calls are just $10 and are billed to your credit card.

Talk 2  Phone Sex Girl Jodi … just call toll free 1-888-448-8627
Jodi Says…. I love being naughty. No, wait, let me be honest. I love being downright NASTY. Any way you want it baby, oral, anal or wet fucking. I live in Colorado where I work in a popular Nightclub. In addition to that, I am single and have never been married. Oh yeah, I really want to talk to a guy who is looking for a super horny girl, who likes to tease and please.

 Talk 2 Phone Sex Girl Kelsy … just call toll free 1-888-448-8627
Karen says… As a hot-blooded redhead, I am a passionate, hot divorcee. Leather or Lace – I get off being dominant or a sexy tease. Since being free to experiment, I can tell you wild stories about my bi-fucks or doing it outdoors (yes, I got caught – but it turned into a threesome). Then there was the time I was dominating a bad boy when he fainted from pleasure! There is also the most outrageous fuck I had…. but I will save that for when we talk. I don't mean to sound like a total lusty slut because I can be elegant and sexy in my lingerie and heels. There's nothing like being fucked so hard that I make little creamy pussy puddles on the bed. Baby, let me give you all the passion and lust that has been building up in me!

 Talk 2 Phone Sex Girl Jillian … just call toll free 1-888-448-8627
Jillian says… I want to give it all to you! I am a naughty nympho and can never get enough – trust me! My body is young, soft and very firm. My special secret- I love to go out without my panties and give the guys a peek. I am into everything – try me! If you like a slutty girl – or are a slut yourself- then we need to talk! I have what you need!

Talk 2  Phone Sex Girl Elaine … just call toll free 1-888-448-8627
Elaine says…. I have a friendly personality and love to talk DIRTY. Taking time to let you enjoy every inch of me makes it good for both of us. Whenever the mood strikes me, I'll do it! Blowjobs are great and I also enjoy the oral attention. Nothing is too kinky. I love to play dress ups with you, do it outside, or just have a wild crazy mind-blowing, down and raunchy FUCK! I am single and looking. If you are looking for what I have, then it's all yours baby! Just call and ask for Elaine!!

Talk 2  Phone Sex Girl Pamela … just call toll free 1-888-448-8627
Pamela says… Ever fantasize about being turned on so much that you are on fire and can still seem to last forever? I can make that happen because I am that mature lady who will take her time to bring you to the edge, again and again! Yes, I am wild, creative and SUPER nasty. No scams. I am real! Too experienced to be shocked! I love it all! Let's get it on – and get it off!

 Talk 2 Phone Sex Girl Morgan … just call toll free 1-888-448-8627
Morgan says… Forget the games and call if you want a hot wet fuck! Because we both know what we want and there isn't any sense in playing stupid mind games, at least no yet. I am a hot, horny, slutty girl who LOVES sex and plenty of it! There is nothing you can think of that I won't enjoy. You name it and I do it! Love my tits? Want to hear me suck on them myself? Just call. Ass action, body worship or fetishes are welcome. Role-playing is one of my specialties. I can also tell you hardcore stories that will have you moaning while jerking off and loving it. Yeah, I am also a college grad with a fine mind, sense of humor and a quick wit, but sex is what this is all about today. I am sensational at what I do and am proud of it!

Talk 2 Phone Sex Girl Molly … just call toll free 1-888-448-8627
Molly says… I am a college student who is sucking my way through school. Hey, a girl has to make a grade somehow. Besides college is suppose to be fun, right? Right now I am just getting into mutual masturbation as it's so fucking hot to get off together. Because my pussy gets so wet you'll be able to hear it slurp my vibrator in and out over the phone. Wanna hear it? I love to hear you pump that hard cock for me and will have you squirming and shooting all over the place. Think I'm nasty now, just wait till you hear me cumming over and over. Tired of flying solo? So don't be selfish, let me share that hard dick of yours.

 Talk 2 Phone Sex Girl Mistress Destiny … just call toll free 1-888-448-8627
Mistress Destiny says… BITCH! BITCH! BITCH!! AND PROUD OF IT! Sensuous to Hard Core Domination! Discipline and Training! All Fetishes! Creative, playful and demanding! SLAVE APPLICATIONS BEING ACCEPTED NOW! Call her now!

 Talk 2 Phone Sex Girl Fawn … just call toll free 1-888-448-8627
Fawn says… Let me tell you all about myself. My name is Fawn and I'm 19 years old. I have a very pretty voice and love to play. I love it all, the lingerie, stockings, pantyhose, heels, and sweet perfume. Sexually I enjoy experimenting. I love my man horny and ready to enjoy every single inch of my creamy body. Role-playing is fun. I can be a Strict Mistress or a little plaything that makes you lusty. If I am not available, just call anyway, ask for me and they will phone me at home.

Talk 2 Alison Phone Sex Girl … just call toll free 1-888-448-8627
Alison says… I'm a fun-loving girl who admits to being a naughty nympho. Sex is a blast! I love everything about it. It's only kinky the first time, Honey. (sly wink) I'm a sweet southern girl with a passion for a man who wants to have fun. Taking my time is important. I want to get to know you AND your cock. No taboos here. I am open to anything. (giggle) Indoors, outdoors or in a bubble bath. You name the place. I have a soft sweet little body and no one has ever really seen me without a smile. Ever hear the expression, "She could suck an orange through a garden hose?" That was me they were talking about (batting my eyes). Honey, call me and let's do it!