Want Some Candy?
Katie Has a Phone Sex Secret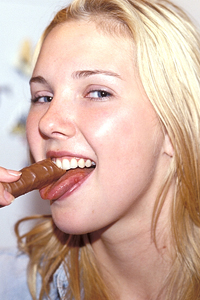 Katie is a candy girl. But what exactly does that mean? Well, she is a sweet and innocent girl that somehow ended up with a 35-year-old boyfriend when she was in high school. Katie was his sweet candy girl. She married him as soon as she graduated and expected to live in suburban bliss. But like all naive girls, she was wrong.
Katie lives in the deep south where her situation is not so unusual. Her much older husband drives a truck, and it's turned out that he is gone most of the time. Money was tight, they are living in an economically depressed area and she has grown bored. One day she took a part-time job at a strip joint, but when her truck driving hubby returned he got pissed in a major way. She quit after only two weeks per his orders.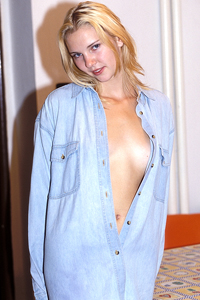 But two weeks working as a stripper is a whole new world. This previous good girl found out that men will hand over their cash at the mere sight of her titties or pussy. Manipulation was the course, and Katie was an excellent plus student. She learned it all, and she found out just how dripping wet it made her.
Katie Has a Phone Sex Secret
Not only that, her stupid controlling husband isn't giving her the pickle tickle enough, or so she says. Maybe she's just a freak, I don't know. In any case, she made the leap from stripping to phone sex VERY easily. Now she can talk as much trash as she wants without him even knowing. Katie can explore all the filthy things she saw, or wants to do. And the little sneak that she is… she hides her money from the hubby.
Katie is friendly and sweet.. but most of all you will love her country girl personality and sexy southern accent. Her naive ways and anxious to please mentality will make her very pliable in the phone sex world. Get a hold of her quick and make her your candy girl too.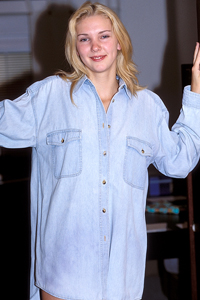 Cheap Phone Sex with No Taboos

$10 Cheap Phone Sex! Yup, only 10 Bucks!
  Call 1-888-448-8627