Virgin Pussy Meets Dildo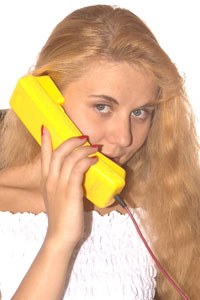 Meet our newest girl… she chose the name Shy as her Babe name and the reason is that she is truly a little "shy". She only recently graduated from a Catholic School… don't worry she is 18 and legal now. The point is that she has lived a fairly sheltered life… she is (gasp) still a fucking virgin! Shy has never actually had a man stick his cock into her shiny pink hole and bang it. She has done some messing around of course, but not actual fucking. Unless you count the big dildo and vibrator we mailed to her from our main office. We have discovered that it has been used repeatedly since it was received. Petite Shy isn't so shy anymore apparently as her neighbors can verify. Shy got her own little apartment, but alas the walls are thin…. allowing them to hear in great detail every moan she makes. Shy has discovered she is a screamer too hehe. Give her a call and help that pussy that hasn't met a human dick yet. Teach this shy girl how to rough it up and stretch it open before she can't handle virginity any longer. We're suspecting it won't be long now.
Cheap Phone Sex with No Taboos

$10 Cheap Phone Sex! Yup, only 10 Bucks!
  Call 1-888-448-8627