The Kinky World of Cassidy
The Kinky Phone Sex Girl Cassidy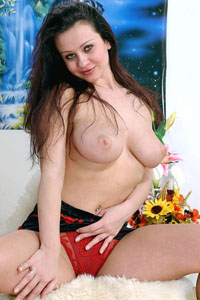 Cassidy is a cute and perky 22-year-old babe to talk to. But let me warn you, it's not all sunshine and rainbows. Cassidy is what you'd call a freaky girl. She likes life and sex to be on the "edge", to be unique, and different. I'm using the term FREAK with affection… but the bottom line is she likes things rough, nasty, harsh, and extreme. As cute as she is, would you ever know there was some BDSM in her life? Hell no, most people do not know it about her.
Cassidy seems to be drawn to the dark side of sex. She engages in lots of edge play, mind games, domination, control, bondage, CBT, and lots more things that I may not want to know about. This babe is extremely knowledgeable about dark fetishes and very experienced in them for her age. I am certain Cassidy has corrupted more than one or two innocent men in her time. If these are elements you'd like to explore then Cassidy is very ready to teach you a new way to enjoy phone sex.
Cheap Phone Sex with No Taboos

$10 Cheap Phone Sex! Yup, only 10 Bucks!
  Call 1-888-448-8627