Phone Sex with Karen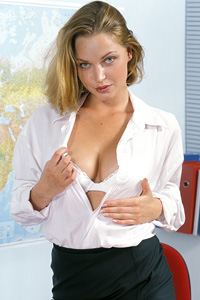 Karen has her shit together. She is smart, professional, experienced, and very sexy. Karen works for a modeling agency, and she'd have loved to be one herself. unfortunately for her, she was a little too short at 5 ft 7 inches tall. It had been her dream job, but she settled for working as an administrative assistant at an agency in New York. However, while she may have settled for what seems like a lesser career choice…. she did get her FANTASY job.
Why?
Karen is mingling with male models who have gorgeous perfect bods. She's meeting some of the most beautiful women on the planet on a daily basis. All of them want their shot at fame. All of them want a shot to get on her bosses casting couch. Karen is the ticket.
Yep. Think about it for a minute. All these modeling hopefuls who want to be the next big thing… all within her reach. Karen figured out about 5 years ago she could use them sexually… the same way they were using her. You may already know some of her sexual conquests… and Karen just might tell you every sick and twisted detail.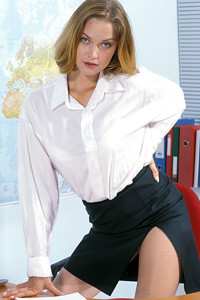 Cheap Phone Sex with No Taboos

$10 Cheap Phone Sex! Yup, only 10 Bucks!
  Call 1-888-448-8627