Melissa The Cheating Wife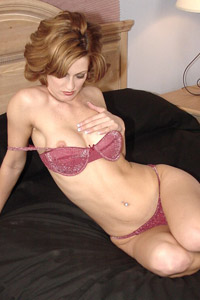 Melissa is a hottie, but she has an even better story on how she got here. Melissa was a very popular girl in high school and college, her father was very important in their community. She was a good girl back then, but she came over to the kinky side later in life Mel married a professional guy right out of college and became the typical suburban housewife.
When she told me her story it was never quite clear what caused her to seek out other men, maybe she just had too much time on her hands or a wandering eye. In any case, she started hanging out at an adult bookstore buying sex toys and eventually started servicing the horny men out in the parking lot. She was going in the day while the husband was away making a living to keep his wife hot… while she was off sucking dicks and giving hand jobs. It wasn't long before she had to fuck too. Rumors started to circulate about her, and eventually it got to her husband's ears. They had to move to another state… but of course, that doesn't solve the problem if your wife is a complete slut. She just has to find a different way to get off.
We became Melissa's "other way". She started working for us shortly after her move to Oregon. She's one of our best… because she means every word and done a lot more then I am truly indicating here. Some of her experiences are shocking and I am talking the good stuff you imagine like double penetration, gang bangs in the back room, blowjob trains, etc… but you get the idea. She was queen tramp at the porn shop and going home covered in shitloads of cum. It was probably any husbands worst nightmare…. to be married to the nympho that preferred other men. Melissa refers to him as a loser, but she did enjoy the fact that he demanded the complete truth from her. She told him every single dirty detail… every stroke, slurp, and load she swallowed. And trust me… she'll be more than happy to tell you too.
Melissa is 36 years old, says she works in the raw, and often uses her own butt plugs all day while taking calls. She says it keeps her in a constant state of arousal. I think she is just a slut. So if you are reading this and really ready to walk on the kinky side too… give her a call and tell her to wiggle that stiff one in her ass. She'll love it.
Cheap Phone Sex with No Taboos

$10 Cheap Phone Sex! Yup, only 10 Bucks!
  Call 1-888-448-8627