Mature Phone Sex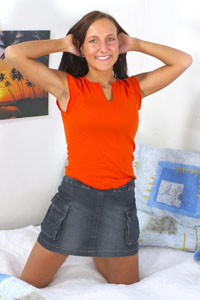 Mature Phone Sex with Maureen
Meet Maureen, she is a bit more mature than most phone sex girls. She's just over 30 and has two kids. Her husband is a truck driver which means he is gone a lot and that leaves her lonely for some male company. She is the average mom doting on her kids all day long, but once she puts them to bed… LOOK OUT. Maureen turns into a kinky woman. She's been doing phone sex now for about 3 months and absolutely LOVES it. She is a comforting mommy type of personality but never judges. That means that taboo talk doesn't offend her in any way and she is always accommodating! As for the talk… Maureen herself has lots of nasty fantasies she says. She likes to roleplay as the mommy or the mature older seductress. Maureen and her truck-driving husband have a pretty open relationship too so there are plenty of sex stories she has to share. Are you ready for some fun? Then give her a call!
Cheap Phone Sex with No Taboos

$10 Cheap Phone Sex! Yup, only 10 Bucks!
  Call 1-888-448-8627