Her Secret Sex Life
The Secret Sex Life of Dirty Darla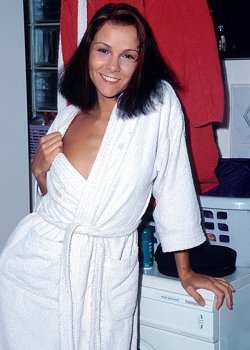 Darla is a young minded and attractive soccer mom in her early 30's. Every morning she cooks her family a big healthy breakfast before she sends them on their way. Once she has the house all to herself… she works as a phone sex girl with us.No one knows but her.
Darla came to work for us looking to work from home and to get out of the rut that she was in. She was a breath of fresh air, full of personality, and craving adventure, but even better…. She wanted to be a bad girl. Darla's husband thinks she stuffs envelopes from home for her paycheck. Her neighbors think she is a wonderful mom. And the great part is you can be a part of Darla's secret sex life.
Darla enjoys calls that exploit her as a horny housewife, a nasty MILF, and she loves to play mommy in a fantasy. She is also open-minded enough to try anything. Give her a call in the daytime hours, she will surely please you when she cooks up a dirty good time.
Cheap Phone Sex with No Taboos

$10 Cheap Phone Sex! Yup, only 10 Bucks!
  Call 1-888-448-8627